I have been writing for The Big Issue magazine since 2012, when I moved north from London to Glasgow, with a Benedict Cumberbatch interview in my knapsack. A few weeks later, I had my first cover story and it was the start of a beautiful friendship.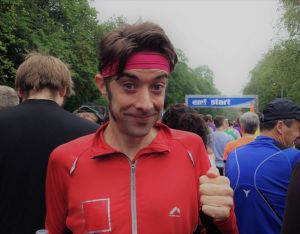 Most of my work as Television Editor involves interviewing actors, writers and directors from the worlds of TV and film. As a magazine, we campaign on literacy and saving libraries, the future of the NHS, and fighting poverty and the causes of homelessness. We also investigate and document the housing crisis, chart routes out of poverty and bring together expert voices from the worlds of politics and activism. My work usually involves adding a bit of showbiz to this winning mix – albeit in features often laced with politics and/or activism.
One of the key tools in an actor's armoury is the ability to feel empathy and understanding. They have to walk in other people's shoes every day. Perhaps this is why so many are so keen to talk to us and support The Big Issue and our vendors. They instinctively understand our mission.
And we never lose sight of that mission. The Big Issue offers its vendors, who are or have been homeless or in insecure housing, a hand-up, not a hand-out. Over the past five years, I've met and interviewed many vendors from across the country – Aberdeen to Bournemouth, Nottingham to Glasgow, Durham to Cardiff. There are as many stories and routes into homelessness as there are vendors, but some commons threads emerge.
One is that selling The Big Issue offers structure, independence and purpose.
Another is that The Big Issue Foundation helps in a huge range of ways. Their work includes helping clients get to housing meetings or job interviews, open bank accounts or get passports, access health care, reconnect with estranged family members or friends, acquire skills to get back into employment, access training and education, make the move from the street to hostel, hostel to temporary accommodation and then on to something more permanent – before helping out with the essentials to set up home. It is tough work, helping people who are often excluded from mainstream society and disadvantaged in multiple ways.
I have been running for a few years now, following a 20-year hiatus since doing cross country at school in Derby in the 1980s. I love it. Running through cities is exhilarating, inspiring. It clears the mind. But with running, like with writing, I sometimes need a deadline to really kick me into gear.
Late last year, I produced a film featuring actors, politicians, musicians and TV presenters alongside vendors to celebrate the Big Issue's 25th anniversary. I shed a tear as actor Christopher Eccleston spoke from the heart about The Big Issue "I celebrate your existence. And I'm proud to be associated with you."
Before we started filming, Eccleston and I had chatted about our mutual love of running. I expressed an ambition to run another marathon one day (I've done two in the past. The memory of the blisters, chafing, aches and pains must be fading). He said, in the no-nonsense way he has about him: "Why don't you do it for the The Big Issue?" I don't know why I hadn't thought of it before. So this is his fault.
I've imposed a deadline of 23rd April to get into marathon shape and raise money for The Big Issue Foundation to continue their vital work, which helps so many people in their journey out of homelessness and poverty. Homelessness is on the rise, our mission, 25 years in, is more important than ever.
So far, the training has been ok. My right knee would like to retire from active service, a few toe nails have jumped ship in a bold bid for freedom, I've run in sub-zero temperatures through frozen parks and even braved the fringes of Storm Doris.
It might be the fear of the upcoming 26.2 miles that sends me out in all weathers. But it is the thought of raising money for The Big Issue Foundation, a charity that I not only have a strong connection with, but truly believe in, that impels me to run the extra mile.