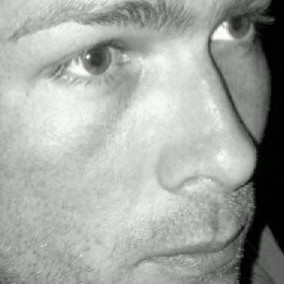 Hi!
My name is Matt Rogers – at 38 years old now, I started my Sales Career at 16 after realising I loved to sell, I was pretty good at it and also realised it was going to make my loved ones and myself comfortable in life.
In the early years, I had some fantastic trainers, coaches, peers and customers to learn my profession from, I couldn't have asked for a better start.
I made many Millions for the companies I worked for leaving them thousands of loyal, happy, profitable customers.
I started to realise that I needed to at least try to start my own company and wow, what a journey that was! Starting a business at the beginning of a recession was, being honest, a huge Roller Coaster ride of thrills and some pretty big spills, including my largest customer going into Liquidation putting a hold on all of my business activities.
Oh what a shame some may say…but this wasn't the case. I gained so much knowledge during this period, looking back now, I wouldn't have had it any other way!
So, the first ever organisation I approached to offer my services was the Big Issue Cymru!
I've always admired Big Issue Vendors…or Sales People as I prefer to call them, so the purpose of my approach to the Big Issue for me was a simple one.
All I wanted was the Big Issue Girls and Guys in Cardiff to benefit from my years of expensive Training, Knowledge and Experience to further themselves in life, through Professional Selling.
Professional Sales courses from the best companies cost a great deal of money. I wanted the guys in Cardiff to get this for free!
I met the Cardiff Sales manager and all of the City Centre Sales people in a fantastic walking tour. Having a chance to be introduced and to have a good chat with them all to see what they thought about it, the feedback was great! I was stoked!
At this particular time, there were a lot of staff changes at the Cardiff office and things were put on a back burner, understandably losing momentum.
So, for many years, this idea of bringing the Big Issue Sales Force up to the Standard of the best corporate Sales professionals in the country has been brewing in my mind.
Finally, after too many years being just an idea, I decided to contact the CEO of the Big Issue Foundation through the Social Media site Twitter, just to run this all by him.
Speaking to Stephen Robertson has been a joy. A man with vision and someone who shares the same vision I have in supporting the Big Issue Sales Force to be the best they can possibly be.
Learning Selling & Sales Theory to Best Practice Standard will provide a solid foundation for a long, happy & profitable Sales career also giving a range of transferable skills that will really help in other kinds of work and life in general.
I will continue to develop, tweak and improve the Big Issue Sales Coach using feedback directly from Sales people and their managers with a view to constant improvement for everyone.
Matt Rogers – September 2014