'The Big Christmas Pitch Invasion'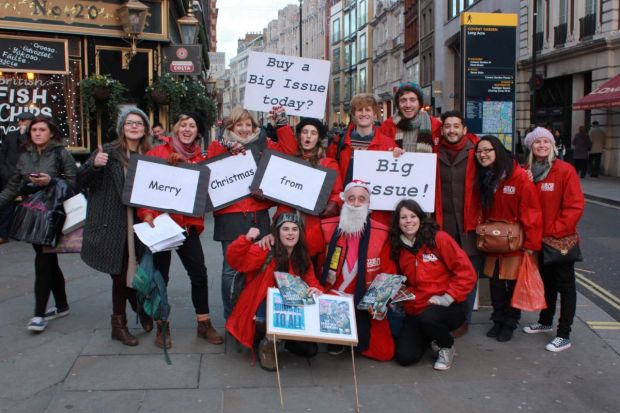 Full of Christmas cheer a group of Big Issue volunteers and 'One Creek Road' choir took to the pitches of Covent Garden. We joined  nine vendors throughout the morning, standing around their pitch, singing carols to the shopping public and promoting the Big Issue and educating the public.
TBI sales rise steeply at Christmas but fall in January when people aren't feeling so generous. With an educative and fun event like this, the vendors were able to see their sales rise on the day but also with a hope that those customers will return over the coming cold months.
Today was a great way to put everyone in a positive mood for the festive period and to bring the West End community closer together; whether you're known from the shops or from the street.