We're proud to be joining forces with Belstaff to support Big Issue vendors.
Every time someone buys a jacket from their sale on their UK site from April 8th to May 15th, they will donate one to a Big Issue vendor. It'll be ready for them to wear as soon as they're back in business.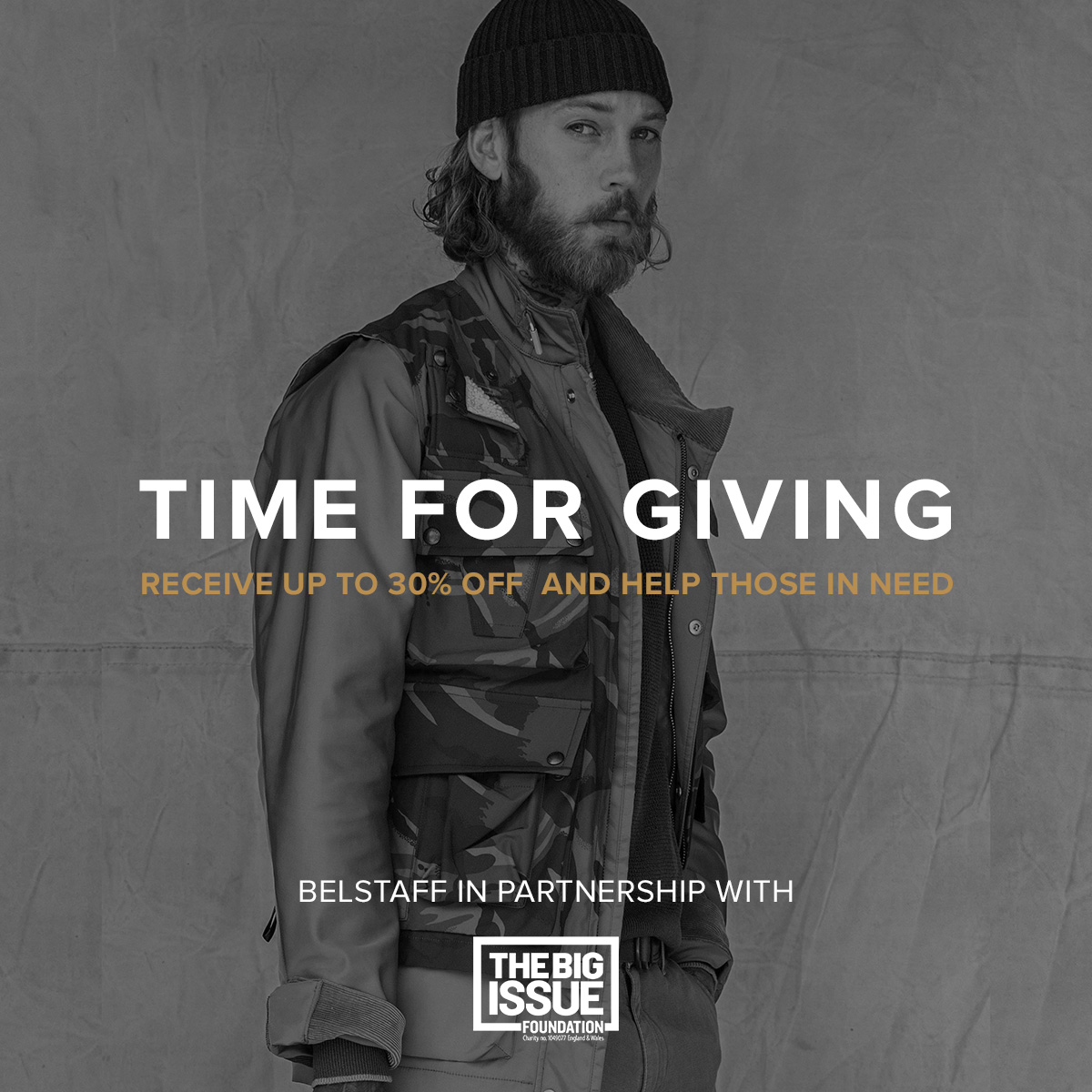 Belstaff is the essential outfitter for the modern adventurer. For close to a century, it has been making clothes for those who want to push the limits. With a heritage of technical innovation rooted in the north of England, the company started life by kitting out some of the most daring people the world has seen – from aviator Amy Johnson to adventurer TE Lawrence.
Belstaff still makes the jackets they wore today, and still fits-out questing individuals in an array of products that combine respect for the past with a hunger for future opportunities. Technically excellent, beautifully crafted British design and know-how lies at the heart of Belstaff, and pieces range from robust, high-performance wear to perfectly judged items for more everyday adventures.
Belstaff have also placed a donation link on the website so their customers can donate directly to The Big Issue Foundation.
"While we stay at home to save lives during the worldwide pandemic, not everyone is so lucky. Those without a home are three times more likely to suffer from respiratory illness and are often living in crowded shelters and situations that make social distancing difficult, if not impossible. They remain a vulnerable and often overlooked part of our community.

We are working with this community to make a positive difference, at a time when it matters most. Our promise is that, every time someone buys a jacket on our UK website,we'll donate one – completely free – to a Big Issue seller. It will be ready for them to wear as soon as they're back in business."
You can shop for your new Belstaff jacket here knowing that every purchase is also providing a jacket for a Big Issue vendor.