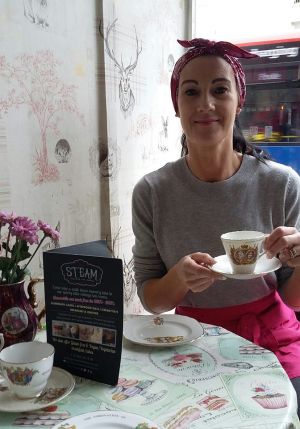 Last night Southbourne Ales, Poole Hill Brewery hosted a charity quiz and raffle night, organised by former vendor Bill Webb and raised a fantastic £250 for The Big Issue Foundation.
Fantastic prizes, including were donated from local businesses in the area, a big thank you to Amanda Jarvis from Steam for her help in coordinating the £200 worth of prizes on the night, which included:
Quiz winning prizes:
A Southbourne Ales gift set
Selection of white wines, reds
A bottle of Warner Edwards Gin
Wild Spritz mixed gift pack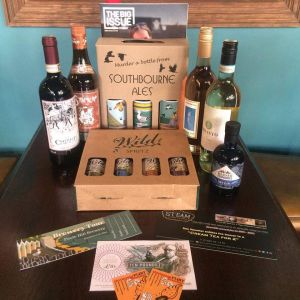 A former British Army medic, Bill spent several months living in a cave and then walking along the coast with his dog Chloe before becoming part of the Big Issue family. In May, Bill moved on to a new career as a brewery tour guide at Southbourne Ales!
"For four years I have been working with The Big Issue speaking to students at Bournemouth University about my story to tell them a bit more about homelessness. I've also given speeches ahead of the Big Issue Foundation's Night Walk and Sleep Out events. The feedback we get is terrific as I always try to give plenty of information without snowing the students under, and they tend to engage with it and have plenty of questions. It has certainly been excellent preparation for the job at Southbourne Ales, which I started on Good Friday, and has been going really well. I've always been into real ale when I used to run a pub on the Isle of Grain in Kent – we had six different beers on the bar over 18 months and I only repeated one due to customer demand."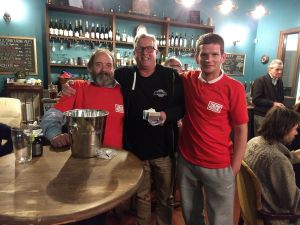 Speaking ahead of the event in a Facebook video, Bill said:
"Organising this charity quiz and raffle night gives me the opportunity to give something back to The Big Issue Foundation for all the help, assistance and support they gave me over the 6 years whilst selling The Big Issue."
Participants on the night were charge £2 per each to come and flex their brain with all funds raised to support The Big Issue Foundation to create opportunities that will end poverty and exclusion for Big Issue vendors.
Simon Chilcott, Area Services Manager South Coast, said:
"Bill had planned this night for some time now and it was a pleasure to get a team together to take part, I have seen first-hand Bill's journey within the Big Issue Foundation and the support from the Big Issue office and local community. We strive to support Big Issue vendors to tackle their often-complex issues and out of poverty that events like this not only raise much needed funds for The Big Issue Foundation, it raises the profile and work we do. With a little help, Big Issue vendors can achieve their dreams and give back."
Thank you to everyone who helped co-ordinate, host and took part in the event, and to Bill, who organised the event for us!