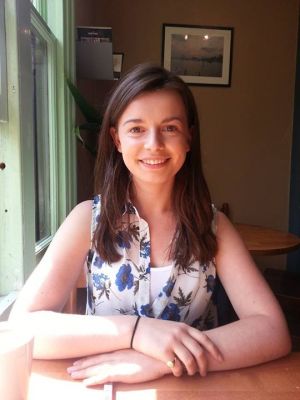 I am a student in Oxford and volunteered with the Big Issue for 6 weeks during the summer. I decided to volunteer as I wanted to find out more about the Big Issue and what it does. I would regularly see vendors selling magazines around the city centre, but knew little about how the Big Issue worked or the way it is more then just a form of income for the vendors. I also wanted to learn about homelessness in Oxford and the facilities which assist those who are homeless or vulnerably housed. As well as finding out if there was anything I could do to help.
While volunteering I learnt a lot about the practical help the Big Issue offers to its vendors. I was unaware of the number of services it assists its vendors access and the huge amount of individual support it gives them. It was great to see how their aim to empower individuals, based on their motto; "a hand up not a hand out", is actually put into action. They did this by encouraging and supporting the vendors to be proactive in areas of their life which they struggle with, be it health, addiction or organisation. I also learnt much by watching the way the staff interacts with the vendors, how they build up trusting relationships which allows them to better help the vendors.
I was very struck by the amount of homelessness and poverty in Oxford. I had studied there for a year before volunteering and had no idea about this other side to the city. I was also surprised by the range of people who are vendors; there really was no one-size-fits-all description of them. 
After my experience with the Big Issue I now want to get more involved in helping charities which support those who are homeless or vulnerably housed. It amazes me that all this could have been going on where I lived, but with out knowing about it. Therefore I would recommend volunteering with the Big Issue to anyone who is interested being involved in or making a difference to their society.