The Big Issue Foundation is looking for venues to host our outstanding exhibition 'Hard Times' in 2012.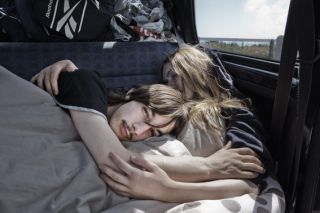 The show comprises a specially commissioned series of images by renowned photographer Paul Wenham-Clarke. The exhibition has already received the photography world's highest accolade – a Gold Award from the Association of Photographers.
Paul has photographed a series of Big Issue vendors in their "homes" – be they squats, hostels, caravans or nothing more than the street. Shedding light on the hidden lives of Britain's homeless, the portraits offer an insight into their background, their family situation, the challenges they face while selling the magazine, their achievements and aspirations.
The exhibition has already run to great acclaim in London's St Martin-in-the-Fields and Birmingham's St. Martin's Church.
For information about the exhibition please contact foundation@bigissue.com