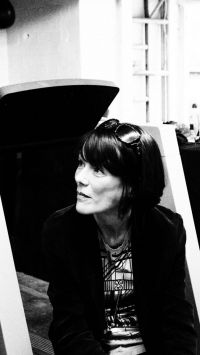 Heidi Stewart became a trustee of the Big Issue Foundation in 2011. Heidi is a Business Development Director for a global outsourcing business, here is why she is taking part in The Big Night Walk:
I have done a couple of previous fundraising events for the Big Issue, skydiving about six years ago (which got me hooked!) and two years ago I took part in the first Sleep Out. I am taking part in the Big Night Walk to raise awareness and hopefully break down many of the misconceptions about being homeless or vulnerably housed. I remember reading somewhere that most people are only three pay cheques away from being homeless; a fact that always really makes me stop and think.

Things can unravel at a frightening pace and we tend to forget that everyone has a story; sometimes I think we just find it easier not to listen. Many people are amazed when I tell them I have faced homelessness and lived in vulnerable housing, we have so many pre-conceived ideas about homelessness and if events like this can help change just one person's opinion and raise the vital funds needed to help vendors then I count that as a great success.
If you would like to sponsor Heidi please click here.
Or click to join her on the Big Night Walk.