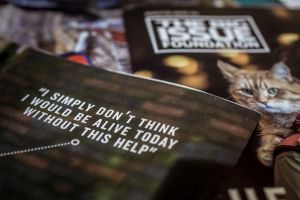 We're happy to report that on January 27th Bob Blackman MP's Homelessness Reduction Bill passed its final test in the House of Commons moving us all one step forward in the right direction.
For the sixth year running, rough sleeping statistics show a significant rise in the number of people living on the streets: last year, the figure was 3,569; this year it stands at 4,134. While a quarter of rough sleepers were in London, after Westminster the highest numbers of rough sleepers were in cities outside the capital: Brighton and Hove, Manchester, Birmingham and Bristol.
With homelessness rapidly rising the Homelessness Reduction Bill offers those vulnerable some hope. The bill if passed will oblige councils to start assessing someone at risk of being made homeless 56 days before losing their home. Currently, the threat of homelessness is defined as starting 28 days before the person loses their home.
Responding on the day, Crisis's Chief Executive Jon Sparkes said: "We still have a way to go before the bill becomes law. Today's success shows what can be done with enough determination and support, but we must continue to build on what we've achieved, both to get the bill through parliament and to make it work for homeless people if and when it finally becomes law. Together we can make 2017 a historic year for tackling homelessness."
Stephen Robertson, Chief Executive of The Big Issue Foundation, said: "The cross party support for this crucial bill is really encouraging. I am hopeful that this momentum will continue to build and we will see the bill become law in the not too distant future. In these tough times, with rough sleeping increasing at an alarming rate, the 'Homelessness Reduction Bill' represents a significant step towards reducing inequalities and exclusion for people who most need support. We should all be grateful to those who have helped move the bill to the current position and for the work that will need to be completed to see this through to practical delivery."
The Big Issue Foundation's mission as a UK charity for people experiencing social and financial exclusion, is to connect vendors with the vital support and personal solutions that enable them to rebuild their lives; to determine their own pathways to a better future. Together we can dismantle poverty through offering people a 'Hand up' and an opportunity to realise their goals.