Hi everyone, I'm Leila, and I will be the tall ginger Scottish girl running with you in a red and black vest next Sunday.
I genuinely did no running until about a year ago. None. Although I keep myself quite fit, that was usually through playing sports (tennis and netball) and the odd yoga class. But a friend of mine encouraged me to train with him for a half marathon last spring, and I thought why not. As it turns out, on race day I beat him by 4 minutes and of course I don't let him forget it! So if I could do 13.1 miles, why not 26.2?!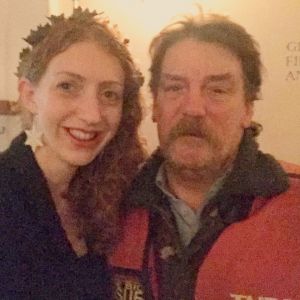 Well that may have been a bit of a leap, as I have found out as I've been upping my mileage! Although I feel physically ready for next Sunday, finding the mental strength to enable me to run for 5 hours (I didn't say I was fast!) has been the hardest challenge. I expect tears at the finish line. Lots of them!
But one thing that's kept me going through the training programme has been the donations I've received from friends, family, and the odd anonymous benefactor! Having had the opportunity to meet and talk to Big Issue vendors on my own "journey", I've been inspired by theirs. By their mental strength to face homelessness and poverty with humour and grace. By their determination to not just sit back and accept the situation they're in, but work hard to improve it. And by the support they get from the Big Issue Foundation to help them meet their own goals. I'm proud that every penny I'm raising will contribute to such a wonderful cause.
I've been interested to hear about everyone's fundraising initiatives as they've given me some good ideas. I'm a civil servant, and one thing I know civil servants love is sugar! But my problem is I'm a really terrible baker; I would end up having to pay my colleagues to eat my cakes, and although I'm no mathematician I'm pretty sure that's the exact opposite of fundraising. But one thing I can make is a mean gelato. So a couple of weeks ago, rather than the usual bake sales we civil servants are used to, I held an ice cream sale. I negotiated the treacherous South West Trains heating system and managed to bring ten litres of homemade ice cream into central London relatively unscathed. Before I even had a chance to unpack I had a queue out the door – apparently the low key invite I'd sent round to a few select colleagues had gone viral! Even my director turned up to try a scoop of Maple Pecan. I was thrilled to raise over £200 in just over two hours before selling out, and that figure is rising as I keep being contacted for bulk orders! And the top flavour: Blackberry and Lavender sorbet. Who knew?!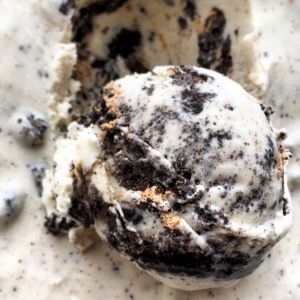 Looking ahead post-marathon, I'm going to keep up my fundraising. I'm going to have another ice cream sale at work at the end of May, and in addition my boss has challenged me to a charity tennis match once I've recovered from the big day itself. There is no way that this can end well for my career whatever the outcome, so the only positive I can take from it is the money it will hopefully raise!
As we all approach the Big Day, I just want to wish everyone a restful, carb-fuelled last few days. We've done all the hard work over the past few months, and I'm so excited to meet you all at the starting line!
Leila x
PS is ice cream a carb?