Melissa's challenge update #3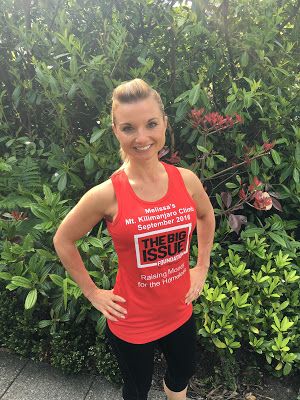 25.09.2016 – The past 11 days have seen one of our supporters, Melissa, undertake a huge challenge in support of The Big Issue Foundation: climbing Mount Kilimanjaro!
Yesterday, Melissa returned from reaching the summit of Africa's highest mountain and one of the world's most iconic peaks. Melissa has shown fantastic support for Big Issue vendors whilst working with our Bournemouth team as part of her role for Dorset HealthCare as a Specialist Mental Health Practitioner for the Homeless – this is what inspired her to take up the challenge of climbing Kilimanjaro for The Big Issue Foundation.
"Kilimanjaro conquered! It's been EPIC! Plenty of ups and downs but all worth it for The Big Issue Foundation. It's been really hard challenge but an amazing experience and would be more than happy to talk to anyone else who may wish to do the same challenge for the Big Issue in the future."
A huge congratulations from us Melissa!
Currently Melissa has raised over £3,900, which is an incredible achievement, and is still going!
Melissa's challenge update #2
So it's now less than 2 weeks until I set off for Kilimanjaro. I am feeling excited and looking forward to starting the adventure, I can't believe how quickly it has come around.
Training is intensifying and the recent warm weather has been really helpful in allowing me to get out and do some good long walks.
I have started to pack my rucksack, have now had all my injections and just before I leave will start my malaria medication.
The fundraising is going well and I am now over £2,500 which is fantastic. I had a recent setback in that a charity pot which had been there since January was stolen, however I have received some kind donations following the news of this and article in the Bournemouth Echo which has helped make up for the loss.
I have some further events this week including cake sale, clubbercise class and a car wash so this should help raise some additional funds to reach the £3900 target.
I will continue to update people via my Twitter page @melissascott04
Melissa's challenge update
Just over 9 weeks to go until I climb Mount Kilimanjaro and the time is now really going quickly.
I am nearing towards halfway on my fundraising target and so far this has come from friends, family, colleagues, numerous cake sakes and a charity spin class at local gym.
I have an upcoming pub quiz and a clubbersise class booked over the next few weeks which I am really looking forward to!
I have been really surprised by people's generosity and support for helping support the big issue foundation.
I am really enjoying supporting a charity in this way and also raising the awareness to those I speak to about the fantastic work the big issue undertake is very rewarding and I hope that I have helped raise awareness locally.
Training is going well, daily and sometimes twice daily gym sessions. Fundraising is tough and I still have a way to go. The thought of standing at the peak of Kilimanjaro and the difference that the money can make to individuals life makes it all worthwhile.
If you wish to support me please visits my fundraising page: http://uk.virginmoneygiving.com/MelissaScott2
---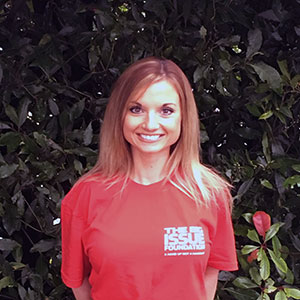 From the 15-25 September 2016 I will be taking on the challenge of climbing Mount Kilimanjaro – Africa's highest mountain and one of the world's most iconic peaks in order to raise money for the Big Issue Foundation in Bournemouth.
I have been employed by Dorset HealthCare as a Specialist Mental Health Practitioner for the Homeless since July 2015; day to day my work involves working with individuals who are rough sleeping and also experiencing mental health illness. I work the majority of the time out in the community engaging with individuals and working alongside them to help reach their goals and have support for their mental health. I regularly joint work with the Big Issue team to help individuals in their recovery journeys and hold a fortnightly mental health drop in at the base in Bournemouth. At the drop in I will engage and meet with individuals who want to access support and help for their mental health.
So why would I take on this challenge of Mount Kilimanjaro? Well I want to give something back to the Big Issue Foundation and raise money for the individuals being supported by the Big Issue in Bournemouth. I can see what a huge difference to individual's lives donations can make and I want to contribute to helping improve the quality of some of the individual's lives I have been working with.
It's not going to be an easy challenge and it will take months of dedication and training to be able to reach the summit successfully. I will not be alone in this challenge as a friend of mine who works for another local charity will be joining me. We have already planned our walking routes, training schedule and also our trekking attire!
The training at the gym has already started which is a combination of weight training, cardio training and high incline walking.
I would massively appreciate any sponsorship you can give towards helping raise money for this fantastic charity and this can be done via: http://uk.virginmoneygiving.com/MelissaScott2
Thank you xx