Patrick is one of The Big Issue Foundation's Trustees. He's completed 5 of our cycling events and helped raised over £5,000 in sponsorship. Below he tells us why you should take on a triathlon:
Good question and one I've often asked myself – especially in the latter stages of events when the aches and pains kick in.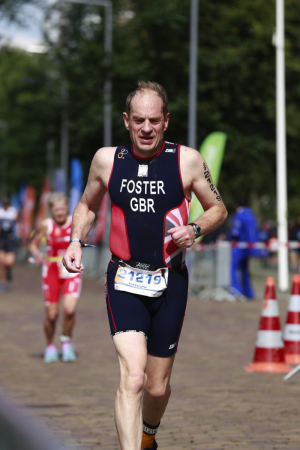 Half-way round the recent Age-Group World Championships in Rotterdam
I had been a runner but my Achilles packing up meant I needed to rethink.  Triathlons were in the news as an up and coming sport – this was 17 years ago and it's amazing how popular they are now. Swimming and biking replaced running until the injury healed. Six months were spent re-learning my swim technique, and membership of the Serpentine Running Club provided support and advice as well as the opportunity for early morning, chilly dips – not always welcome!
I've ticked some iconic events off my bucket list, with qualifying for the Age-Group Triathlon World Championships being the final and most difficult challenge. Some of my highlights include cycling up Mont Ventoux 3 times in a day, swimming across the Dardanelles from Europe to Asia and twice completing the Escape from Alcatraz triathlon. One of the more exacting challenges includes swimming from Alcatraz Island to the mainland.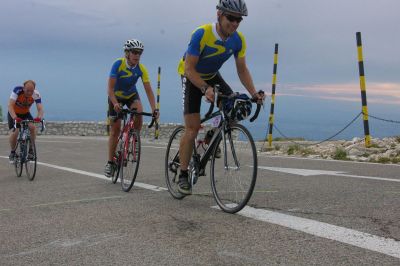 500m to go and the strain is obvious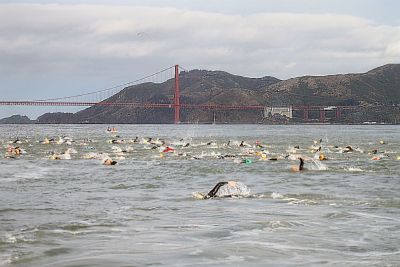 Remember that no prisoner ever escaped from the jail, as the water is far too cold.
Over the years I've raised money for a number of charities.  The more extreme-or painful the challenge, the more hands reach into pockets to support. The aim for me has been to raise about £10,000 each year, much of it from matched funding programmes.
So why continue? A sense of wellbeing, feeling fit and healthy, enjoying the competition and meeting loads of new people all contribute.
But I think the photo below says it all. This was taken after the three of us had just competed in the Age-Group aquathon Championship in Penticton, Canada this August.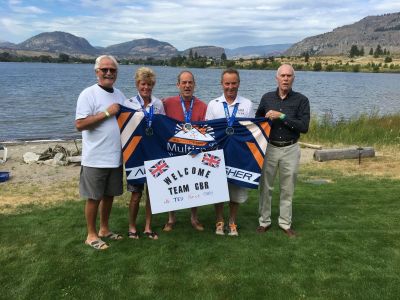 For now, this year's racing is over and training is on the back burner. Next year, the World Championships are in Denmark – did I mention the excuse of travelling the world as a bonus?
---
If you'd like to take on a triathlon or a sporting challenge for The Big Issue Foundation and have your own place, then please let us know here!