The new lockdown measures in England have meant The Big Issue has asked more than 1,000 vendors to temporarily stop selling the magazine to keep both sellers and customers safe.
When the UK locked down in March, we were able to give financial and emotional support to vendors thanks to the generosity of the public.
Frontline teams will continue to stay in contact with vendors, providing reassurance as well as gift payments and supermarket vouchers to reduce the impact of lost income.
But such support for vendors is almost impossible without you.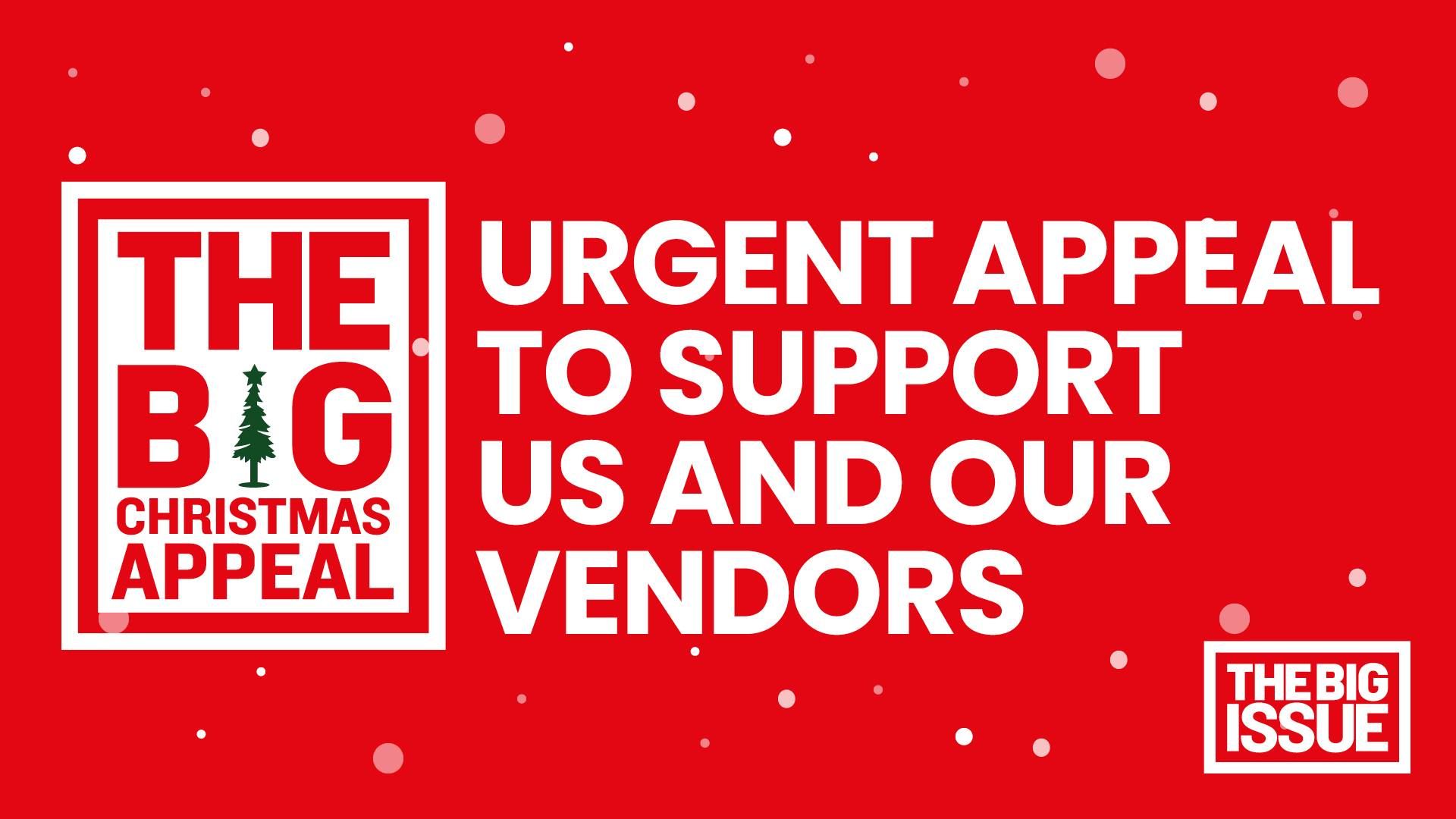 Big Issue vendors are amongst the most vulnerable members of our society – homeless or insecurely housed, facing poverty, exclusion and physical and mental health issues. This year has seen them unable to earn for more than 3 months and experiencing a 40% downturn in sales since returning to their pitches as footfall on our high streets remains at an all-time low. This impacts their ability to meet their most basic needs, as well as taking a significant toll on their mental health.
If the current trend continues, Christmas looks very bleak for our vendors and threatens The Big Issue's ability to be there for all those who will need us into 2021 and beyond.
There are 3 ways you can support The Big Issue and our vendors this Christmas:
1. BUY: Support your local vendor by buying the magazine from them every week if your area is not in lockdown
2. SUBSCRIBE: Subscribe to The Big Issue every week in print or digital
3. DONATE: Support our vital work with a one off or regular donation to The Big Issue Foundation
Vendors in Scotland will continue to sell the magazine as normal for the time being while sellers in Wales will return to the streets when the current "firebreak" lockdown ends next week.
"We haven't taken this decision lightly, it is based on keeping our vendors and customers safe and well, which is of the utmost importance to us as an organisation.

"With the vast majority of our vendors unable to sell, we once again urgently need your support to survive and be there for our vendors beyond Christmas.

"Please subscribe or make a donation to The Big Christmas Appeal, to enable us to be there for our vendors, both now and in the future."

Lord John Bird, founder of The Big Issue.