Although our staff are all working remotely, we are continually finding innovative ways to continue to support Big Issue vendors. We are reaching out daily to vendors to see how we can help. We are also signposting to other organisations where they can receive additional support either locally or nationally.
Our Vendor Support Fund remains open for vendors too. This fund exists to offer a hand up to Big Issue vendors that require extra financial support in times of crisis and hardship which is available to all vendors across the country.
We are also working closely with our colleagues over at The Big Issue magazine to ensure they can stay afloat, so vendors have a livelihood to come back to when this is all over.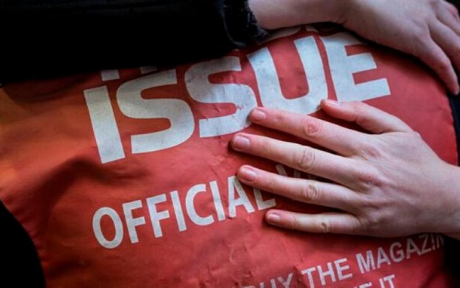 At this time, we have three key focuses:
1. Improve the health, housing and finances of Big Issue vendors affected by the Covid-19 pandemic. 
Setup of an emergency support line where Big Issue vendors will be able to speak to frontline staff and receive expert information, advice and guidance relating to any health, housing and/or other support need they are encountering as a result of the Covid-19 pandemic. Types of interventions will include:
Contacting Council Departments, Local Authorities and Private Landlords to freeze rent payments, prevent arrears/eviction and ensure Big Issue vendors are able to access emergency accommodation (e.g. Mayor of London's Hotel Initiative).
Assisting in the setup up of Universal Credit accounts for Big Issue vendors that are eligible to receive additional employment and financial support during the Covid-19 pandemic.
Liaising with health professionals to ensure Big Issue with underlying medical conditions can continue to access treatment and receive medication.
Directing vendors to food banks and other provision where they can access household essentials.
2. Maintain positive relationships with support networks and reduce social isolation amongst Big Issue vendors unable to work on the streets because of the Covid-19 pandemic.
Keeping in frequent contact with Big Issue vendors; particularly those most vulnerable and at risk because they are self-isolating, living alone or have multiple and complex support needs.
Ensuring vendors stay connected to their personal support networks (family, friends, statutory and voluntary services they have been engaging with).
Utilising the linguistic skills of Big Issue staff (namely Romanian, German and Spanish speakers) by connecting them to vendors who struggle to communicate in English.
Coordinating with local partner agencies that we work with from our regional offices to map service delivery capacity as a means of aiding referral (if applicable) and avoiding a duplication of service.
3. Ensure that Big Issue vendors are able to access financial assistance during the Covid-19 pandemic to compensate for loss of income from magazine sales.  
Helping Big Issue vendors with applications to a central Vendor Support Fund where they can access financial support for food vouchers and other essentials they require during the Covid-19 pandemic.
Supporting vendors with applications to any hardship fund in which they qualify to receive financial assistance.
Remaining vigilant for new individual hardship funds and/or other financial mechanisms that vendors can apply to for support (e.g. Regional Community Foundations).
We have designated an initial £25,000 of charitable reserves into a central Vendor Support Fund. Any Big Issue vendor that has purchased a magazine since 1 January 2020 (just over 2,000 people) is eligible to receive an emergency relief payment of £25 via bank transfer or in the form of a supermarket voucher that they can use to purchase food and/or other essential goods. To date, 769 vendors have been assisted following the dispersal of:
294 supermarket vouchers: £7,350
475 bank transfers of £25 : £11,875
The Vendor Support Fund is being supplemented by appeal income (including The Times Appeal) as well as generous donations from Trusts & Foundations.
In addition to financial assistance, contact has been established with 75-80% of the vendor population by our frontline teams. They are expertly supporting vendors – both over the phone and digitally – to access benefits, pay bills (council tax, electricity, rent), maintain contact with health professionals (notably those with underlying health conditions) and access any other type of financial and emotional support that they require during the Covid-19 pandemic and beyond.
As the situation develops and continues, we will continue to adapt to support Big Issue vendors in any way we can. We thank you for continuing to support us at this time.
Thank you for believing in Big Issue vendors.