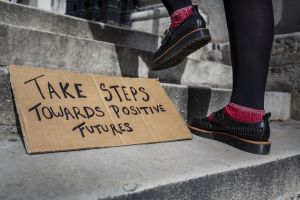 Our brand new virtual event, The Big Step Challenge has begun! We're still welcoming sign ups so join today here and take part in as much of the 2 week time period as you can.
The Big Step Challenge is a virtual event, which means you can take part wherever you are in the world. All you need is a phone or computer to monitor your progress. We're challenging you to walk 10,000 steps a day for two weeks, raising £100 whilst doing so to ensure a positive future for more Big Issue vendors. Whether walking to work or walking the dog, your steps will be helping to end poverty and exclusion for our Big Issue vendors.
10,000 steps equates to about 8KM or 1 hours and 40 minutes walking and by the end of the challenge you'll have walked 112KM – the same as walking from London to Cambridge!
Recently, we were forced to cancel our biggest fundraising event of the year The Big London Night Walk due to the extreme weather conditions that came with 'The Beast from the East'. Your participation in The Big Step Challenge is now more important than ever to ensure our work with Big Issue vendors can continue.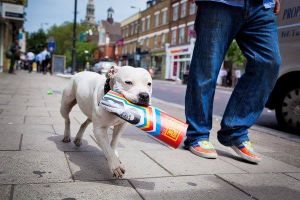 Your fundraising target of £100 goes towards supporting our vendors like Bill, with their next steps forward, including access to safe and secure housing as well as business and employability skills they need to progress. Bill was supported by the The Big Issue Foundation in finding a safe place to call home last year:
"I found myself back in my tent last August feeling pretty down. However I was persuaded by the team in Bournemouth to engage with Street Services, and by October they found me a place in supported accommodation which saw me indoors for Christmas. I was advanced on the housing list due to the supported accommodation losing its funding and was very lucky to be offered the first place I saw. The flat had no furniture but thanks to The Big Issue Foundation its vendor support fund and also Homes for Heroes (which I was put in touch with by The Big Issue Foundation). Chloe my dog and I now have a fully furnished and comfortable home with a life time tenancy at a rent we can afford.
You can register for the Big Step Challenge today for just £5 here.