After cycling from London to Amsterdam for The Big Issue Foundation in 2016, Tim took on his second fundraising challenge this year raising over £6,000 through the Husky Sledding Challenge: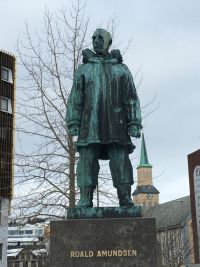 On 11th April 2018 I set off on an expedition to drive a team of huskies from Kvaloya (Norway) to Kiruna (Sweden) taking in part of Finland along the way.
Ten of us (all women apart from me!!), mostly raising funds for local charities, set off on the adventure as complete novices. I've raised money for the Big Issue before and I still felt this was a great opportunity to help raise money and awareness for people who are trying to help themselves.
I created a page on VirginMoneyGiving.com and emailed it to my entire client bank. I am always surprised by people's generosity and as an incentive I put in £5,000 of my own company's money. My last donation came from my son when he heard I'd made it back OK!
Training for the trip entailed a detailed gym schedule – none of which I followed! So I set off with more than a little trepidation. The daily schedule was grueling – 6am alarm after sleeping in temperatures of 15 below, melt snow for water and breakfast, make lunch, dismantle tents and load sledges, manhandle 6 strong huskies into a harness, sled for up to 8 hours with only one break for lunch, fix dog lines in waist deep snow and manhandle huskies again, stamp out tent pitch, erect tent, unpack sled, melt snow for drinking water and dried food, cut frozen blocks of meat into 77 pieces to feed dogs, fall into tent and sleep, 6 am alarm….GROUNDHOG DAY!!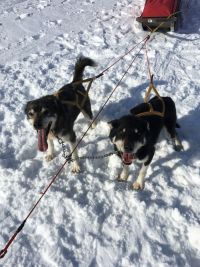 We'd slept in sleeping bags with no bed, been cut off from all forms of money and phone connection for days, but I at least had the luxury of a warm bed and a family to return to – theses are not luxuries afforded to homeless people!
After five days we had covered 250kms crossing the Lyngen Alps and three countries – my back ached, my hands where covered in minor cuts and scrapes, my feet felt like one big blister and I cried like a baby when I said farewell to my dogs! Would I do it again? 100% YES!!!
Tim Embleton – Time Financial Planning Ltd