Matthew promised himself he would give up selling the magazine when he was sober and had some stability. He handed in his jacket 11 weeks ago.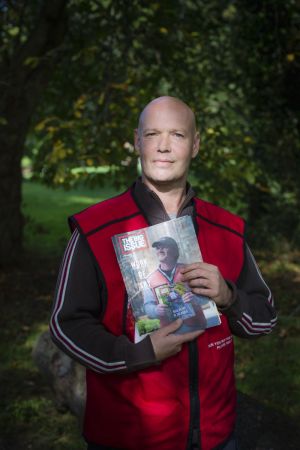 I'm Matthew. I started selling the magazine in 2013. I stopped 11 weeks ago. I made myself a promise that when I was given accommodation – which I was – that I would give it another three months to be sure that this time I was able to maintain a clean and sober life and maintain the flat. And then, when those three months were up, when I was no longer homeless, when I was no longer vulnerable, I could let go. I realised it was important that I did, too. Here is my story: I'm 48 years old and I've been in Oxford for 12 years. I arrived here homeless from London. I've been homeless on and off for much of the last 23 years. I have had accommodation at times but it generally hasn't lasted because of the way that I've lived.
I came to Oxford to get a bed in a night shelter. I was having issues with the police because I was living rough and drinking. I ended up on license, and my probation officer said to me: "There is a night shelter in Oxford that takes people on a first come, first served basis." So I arrived here, queued up and got myself a bed. Living alfresco I got to see Big Issue vendors and got to know the basic idea of what they did. The Big Issue has a big presence here, so I knew about vending long before I started. But I was pretty chaotic at the time and didn't see it as something I was able to manage, initially.
Lucy Faithful House was the first hostel I moved to from the night shelter. It's closed now. The idea behind these hostels was that they provided help for people who were chronically homeless. At the beginning, the organisation had a positive energy about it. But as the relationship between drug addiction, homelessness and mental health progresses – and it did – so do the circumstances in which you find yourself. We were individually becoming worse, so collectively we became worse. By the time it closed, the hostel was as tired as most of its residents. It was a negative space, very few successes, lots of deaths, the whole environment became suffused with so much pessimism and resignation. It was a resigned building.
I think the future isn't in warehousing us anyway. I see integration. Smaller units integrated into communities so that you're surrounded by ordinary living. It's very easy to create a pocket of homelessness and within that world all your behaviours and all your problems become normalised. That's what happens when you warehouse the homeless and the addicted. I've witnessed it and been part of the problem.
I applied five years ago to the General Housing Register (GHR) and I got put on the waiting list. The council offered me a one-bedroom flat in the city centre, early this year. It's marvellous, it's wonderful. I'm there by myself. They say you start with a plant, then you move on to a pet and eventually you move on to a person. That's the plan; well that's what they say. I had a plant, it died after three months. You can't neglect them at all, you can have off days but no days off. In time, maybe.
I started drinking when I went to university. I was thrown out of university within a year, because of the way that I drank. I wasn't to know I was an alcoholic. The idea is that people drink to socialise but that's not why I drank. I kind of kidded myself that that was why I was drinking. In some way, my relationship with booze and drugs bypassed reason. I wasn't able to manage this thinking in the same way I was managing other stuff. Like, I eat until I'm full but I don't drink until I'm drunk. I keep going. There were a lot of people drinking dysfunctionally, in quantities and in ways at the time that are not socially acceptable. The difference is, most people move on. Most people realised its counterproductive and they let it go. I didn't. I think with alcoholics and addicts something is different, bodily different. We have a different reaction to these things. I think science is backing this up more and more as well. There's a kind of allergic reaction, it's physical as much as it's emotional and mental. We're processing these things differently.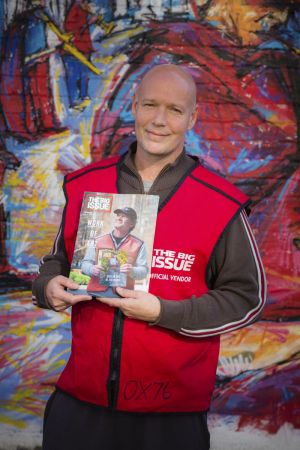 I am now clean and sober: 15 months, 467 days.
All I would recommend is that a person who wants to stay sober spends time with other people who want to stay sober. Birds of a feather flock together. If I want to learn to live on a sober basis, I had better spend some time with some sober alcoholics. Fundamentally we agree on one thing: we're drunks and we don't want to drink. That's crucial. There are other drugs too. I was very much into crack. In fact, the last three years of my drinking and using I was on spice. I was a "spice head". It was a legal high, initially. By alternating its chemical makeup subtly, they could keep it in a loophole that was within the law. It was only made illegal last year.
One of the phrases for people who live how I lived was that we're "park-bench politicians". When we're living that life, we have opinions on everything. People had suggested to me in the past that counselling might be a good avenue for me to pursue, if I was to ever get clean and sober. If I ever re-integrated socially maybe it's something I should do.
Thanks to The Big Issue Foundation's Vendor Support Fund, I was able to access courses in Practical Philosophy and Introduction to Counselling. I've now looked and it's not for me. For now, at least – it all feels a bit raw. The best people in the world with the most useful experiences are those who've had addictions and recovered. They have a credibility and authenticity you can't get through books, it's about experiences. While it's common for people like me who have recovered to want to help – and I do want to help – I'm not sure I want to do it professionally.
Hannah and Michael from The Big Issue Foundation have been available to me throughout. I didn't always choose to work with them but we have a good relationship. They're sympathetic, non-judgmental. As a homeless person, never mind an addict, you're well aware of the fact that you are being judged. Whatever anyone thinks, you're probably not being judged as harshly by others as you are by yourself. There's a deficiency in your life of sympathy; a sympathetic, non-judgmental ear. Through the Vendor Support Fund I got myself a soprano sax. It's an old love. When I was young, my father brought me this beautiful sax and I started to play. It fell by the wayside pretty early on. It still causes me pain that I let that instrument go in the most ridiculous circumstances. I love playing my new sax. I practice every day.
The Big Issue gave me structure, purpose, a sense of usefulness. A place in the community. When I was begging and drinking, my eyes were always down. But never as a vendor. I sold over 75 magazines a week. Half the furniture in my flat has come from my regulars. The income from my magazine sales also paid for visits to my dad when he was ill. Ruth and Gill sent me a postcards from their travels.
Margaret, one of my customers from the beginning, came to visit me for a cup of tea and biscuits on Friday. She's awesome. She once asked me to help in her garden, I varnished one of her garden benches and helped fill a wall in with mortar to keep the slugs out.
My pitch was outside the post office on St Aldates, I worked five to six days a week. There are lots of businesses and colleges up and down St Aldates, and so a lot of people passed by. I worked a morning and early afternoon pitch. That's where I met Steve, a head porter at a local college. We became mates; he got to know me, got to see me getting clean and sober. He told me about a vacancy at the college. I applied for the full-time vacancy. I didn't get that. But they liked my interview so much they offered me the part-time vacancy instead. I'm due to start soon. I'm looking forward to the free lunches; college kitchens are awesome.
The Big Issue has been a huge part of my recovery. Without it I wouldn't have the job I now have, the friends that I now have, some of the clothes on my back, some of the food in my cupboard. I cannot thank everyone enough.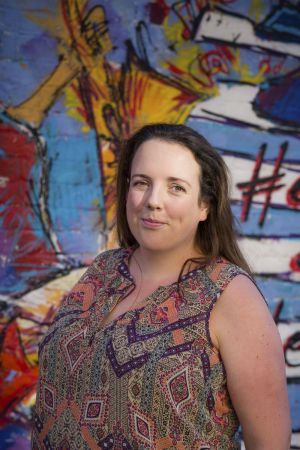 Hannah Smith, Service Broker on Matthew
Matthew started in October 2013, and within a couple of months he was undertaking painting and decorating courses and hitting his personal money savings target, using the Vendor Saving Scheme. By Christmas he was selling and saving well so he treated himself to a box set of DVDs, as a Christmas gift. Soon after, he was awarded the Vendor of the Month award in recognition of his efforts and the progress that he made towards achieving his personal goals. Over the years we've supported Matthew in a variety of ways: enrolment onto courses, support to open a savings account, and support to access various addiction treatment services. Matthew has had a bumpy time with accommodation, but following some long-term work and support from The Big Issue Foundation, he was offered a flat through the General Housing Register. He has progressed well, staying free from spice and alcohol, and is focused on rebuilding his relationships and developing a support network. Selling The Big Issue has helped Matthew to develop a routine and maintain stability, and before he moved on, the support he received from us had evolved to mostly encouragement and reminders. We are very proud.
Photography by Magnus Arrevad