AGAINST ALL ODDS
OWEN BAILY, 31, became homeless when he returned to the UK penniless after travelling in Holland. He moved to Canterbury and sold The Big Issue in the town in 2005 and 2006. Owen struggled with an addiction to Fixed Odds Betting Terminals (FOBTs) – digital roulette games which can swallow up £100 with every spin – found in the high street bookmakers. He now campaigns for better regulation of FOBTs in the betting industry.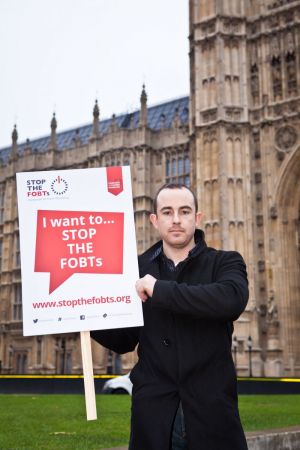 "I was drinking with the street drinkers, and my gambling addiction ebbed and flowed with the drinking. The hostels are very chaotic places. Selling The Big Issue gave me some stability. It also helped give me a desire to get out of my situation. I remember how it gave me some structure, a plan for the day, and I enjoyed the chance to run my own little business. The freedom of going to a pitch and developing my customer base was excellent. My confidence built up. But I did fall into gambling addiction again – once I got back on the FOBT machines my day's earnings could be gone.
Looking back I'm grateful to The Big Issue because it was a good option which sowed some seeds that paid off later. But I Probably did it longer than I should. When I moved into new supported accommodation, it was time to stop. I was ready to move on."
After finally kicking his long-standing gambling habit last year thanks to residential rehab with the Ley Community, Owen is now living happily in Oxford and working for Marks & Spencers.
"I do feel liberated from gambling, and a better person for having looked at the underlying reasons I did it. I have learned to enjoy life. I'd love to help other Big Issue vendors who are dealing with a
gambling addiction: I think there will be quite a few out there. It can be a hidden addiction among people who might seem to have no other big problems." Owen has in the last couple of months been collaborating with The Big Issue Foundation to help train The Big Issue Foundation's service brokers, to better identify help and support.