Former Big Issue vendor Stan shares his story on his personal journey forward & helping others to help themselves.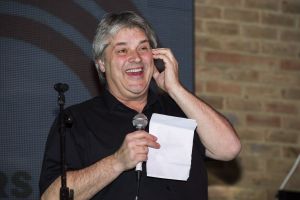 I'm working from home today, sitting in my lounge which is part cinema, part office. Settling down to write this piece, I'm surrounded by creature comforts, a projector (my boys toy) shining brightly, flashing images of 1990's pop music, a mug of coffee steaming on the table and a cigarette burning away in the ashtray. It's not the first time the place where I lived has doubled up with a place where I work.
I cast my mind back to a time where a windy doorway was both my home and my workplace. It seems like an age now when I was selling the Big Issue. I lived in a doorway just down the road from the BBC in central London, at the time the BBC shop was next door. The freezing, wet mornings, not unlike today, would mean I had a few soggy papers, some cold coffee and a battle to keep myself dry which made my life, let's say interesting.
I count myself among the lucky ones to have come through that, there are many fallen soldiers who didn't make the journey back and others who are still out there. It is hard to imagine but sleeping rough and selling the Big Issue I felt fortunate; I mean I only had a sleeping bag, cardboard boxes and the cold, hard pavement for my home, so how can that evoke such feelings? Let me explain.
I had slept rough before, as a young runaway on the streets of London. Avoiding the police at all costs, afraid to make eye contact in case I was recognised, it was a lonely and isolating experience.  It was different as an adult. I guess there were many differences; no one was looking for me; that was the biggest one. I had become a nobody. I wasn't signing on; I didn't have an address, so it was almost like I didn't exist. Selling the Big Issue gave me the opportunity to become someone again. I built up a large number of regular customers, and coffee and conversation would break up the day. But these people were not just customers; I built up relationships with some of them too.
There was I, sleeping rough, with next to nothing, and I got to hear about other people's lives, marriages, divorces and everything in between. Sometimes I sensed a disappointed look on their faces as they came to buy the magazine and I was already deep in conversation with someone else. I was in demand, and it felt great. I think it was probably of the few times I actually felt as if I was wanted, maybe even needed to some extent.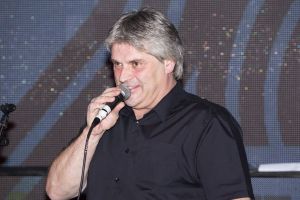 I used to get old advertising cards and write a 'thought' or a 'joke' 'of the day' on the blank side, tying it to the lamppost. My 'thoughts of the day' posts quickly became a focal point for many, I wrote about things I found amusing so they were sometimes funny, but sometimes very controversial. Even people had who never bought a copy before stopped and chatted. I even saw others cross the road to come and read them, I can't explain the buzz I got as they walked off up the road chuckling to themselves, or shaking their head.
Sometimes someone new would grab one, they became a real conversation starter, oh yes, and a free resource for one unscrupulous hack from the BBC who would steal them and put them out on radio (ha-ha-ha!)
Little did they (or I) realise back then that it was perhaps the start of being able to live the dream, the start of a new chapter that more than a decade later would lead me to where I am today.
I learnt lessons selling the Big Issue which have helped me to shape the direction I have headed in. I learnt that I had an ability to get people talking, not only talking but listening as well. I have always been a bit of a loose cannon so I didn't respect or fear social boundaries in the way some people do. Don't get me wrong, but when you have nothing you have a choice, either hate the class system or break it down; I chose to break it down. No one was too good to talk to, and everyone was too good to ignore.
I left the issue a number of years ago and after a few bumps in the road I got a flat, but the journey I have been on since means I can 'live the dream'. I am now Project Lead for the engagement programme at a small charity called Pathwaywhere we are looking at health inequalities of homeless people and other marginalised groups.
What I learnt selling the Big Issue works well in my current role. Some of the people I work with, our 'Experts', feel that their voice doesn't matter so the first thing I do is get them thinking more positively about the role they play and the importance of their experiences. Most of them learn quickly and I get a real buzz watching them build relationships with each other, and with the wider healthcare provider community.
Sometimes it is a bit like herding cats, but I get a real sense of pride when one of them gets a job, or when they make a massive step forward in other areas of their lives, but I guess the best feeling is when someone who has felt ignored takes the chance to express themselves and to own their powerful expertise. I don't do it for them, they do it for themselves; they begin to believe they matter.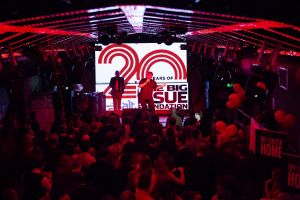 My job, it is really simple, I just open the door and cheer them on. I get the same sense of pride that the Big Issue has when one of their 'fold' smashes through the glass ceiling and begins to fly, they opened the door to me and countless others and continue to cheer us all on.
My respect and gratitude to the Big Issue and of course my old customers remain. Starting from the bottom I have gone on to do so many things which I never thought would be possible. Sitting in a doorway, waving the last of the week's paper, it is difficult to think, to dream that far ahead; sometimes it is even hard to dare.
But now, I can and do look to my next step, my next adventure. This dream isn't over yet, it goes on. I went to Mexico for my 50th, two of my old customers (Jan and Sarah) came to the party, I have written a radio series, found that dream job, parasailed in Turkey, and scuba-dived off the coast of Egypt; learnt to cook properly and finished a rubik's cube.
Later this year I am going to put two more ticks against my bucket list, I am going to deliver a 'stand-up' at the Big Issue bash (Don't forget to get your ticket when they are released) and I am going to finish a rubik's cube by not peeling the stickers off.
And all from a dream I once dared not to have.
Stan Burridge
To find out more about Pathway please visit http://www.pathway.org.uk