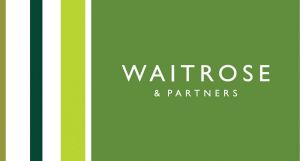 The Big Issue Foundation is pleased to announce that we have been selected as one of three charities to participate in the Waitrose Community Matters Online Scheme.
From now until 28th February 2019, if you order your shopping online at Waitrose, you will have the opportunity to vote for us as your charity of choice. At the end of three months, Waitrose will divide £25,000 between three national selected charities in proportion to the number of customer votes received. This is an easy way to support us at no extra cost to you!
We are very excited to be a part of this scheme at The Big Issue Foundation. The Waitrose Community Scheme has donated over £30 million to good causes since it launched in 2008. This is an amazing chance for us to help homeless people in the community to re-find their place and move out of the isolation they so often face.
Online grocery shopping at Waitrose continues to be popular as it helps you in more ways than you realise. Not only can you place your order from wherever you are 24/7 but you can also have your groceries to your door in a selected time slot. You're probably less likely to pick up an impulse buy plus there will be no travel costs – both ways to make small savings that add up over time!
To take part in this scheme you just need to follow a few simple steps. First, start your shopping here and then get your kitchen stocked up! Once you have completed your shop, checkout as normal. After checkout you will be given a choice of national charities to support, just click on The Big Issue Foundation to vote for us. Your vote will then be registered on the Community Matters Online page where you will be able to follow the vote.
Money raised via the Waitrose Community Matters online scheme will be used to fund our frontline services team. This team supports vendors to determine their own paths towards a better future and then connects them with local services to achieve it. We provide vendors with bespoke support to help them address the issues that may have contributed to their housing insecurity, or the issues that have arisen as a result.
Whether you are already shopping online or are planning to start, support us today at Waitrose!