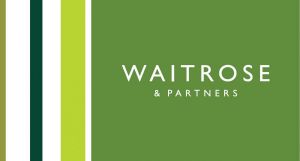 Thanks to your online support, Waitrose & Partners have donated over £7,000 to The Big Issue Foundation as part of their Waitrose Community Matters Online Scheme.
Between 01 December 2018 – 28 February 2019, we were selected as a chosen charity to participate in the scheme.
We were delighted to receive a fantastic £7,102 from Waitrose & Partners as a result of a jaw dropping 54,301 votes from Waitrose online shopping customers during the three-month campaign.
The Waitrose Community Matters Scheme has donated over £30 million to charitable causes since its inception in 2008. We are thrilled to be one of the latest beneficiaries and overwhelmed by the generosity of Waitrose shoppers and our supporters in helping realise our vision of creating opportunities that will end poverty and exclusion for Big Issue vendors.
Funds raised through the Scheme will go directly towards our frontline Service Brokerage work enabling Big Issue vendors to source accommodation, access health services and become financially independent by building their own micro business selling the magazine. It will specifically give a hand up to vendors – like Bournemouth based Julie – as they embark on their own journeys of self-help and change by selling The Big Issue magazine:
"After four months of hard work and saving, I moved into my own unfurnished flat. The Big Issue Foundation helped me source funds for furniture and window blinds which was a huge help.
Now it's time to think about what to do next. I enrolled on an employability programme with Southampton FC where I achieved my Level 1 Customer Service Certificate and Level 2 Certificate in Understanding Stewarding at Spectator Events.
Since then I've continued to sell the magazine whilst also stewarding at Southampton on match days. 10 matches in and I'm loving it".
Thank you so much to Waitrose & Partners and of course all our wonderful supporters that voted for us when doing their online shop!
Want to know other easy ways to support The Big Issue Foundation? Check out our guide to #EasyGiving here!