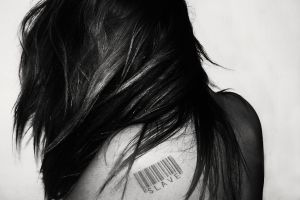 Photo credit Ira Gelb
We are delighted to hear that the Clewer Initiative teamed up with The Big Issue Foundation at their West Midlands branch to deliver training on modern slavery.
It is estimated that around 40.3 million men, women and children are trapped in modern slavery, with at least 13,000 of those victims based in the UK.  Those who are vulnerably housed and homeless are some of the most at risk from exploitation. Their keen desire to find work can often mean they are taken advantage of by traffickers seeking to make a profit from their labour.
The Clewer Initiative works to help church networks develop strategies for recognising and uncovering modern slavery in their local communities. This includes providing help with victim support and care.
Working with The Big Issue was a great opportunity for vendors to take part in discussions on modern slavery and be made aware of what signs to look out for. Vendors attending the training were walked through scenarios where a person appeared to be in an unlawful working situation. James Henderson, from Transforming Communities Together, coordinated the session which a fantastic job of not only explaining what slavery and forced criminality are and but also how people can end up being recruited.
Katie Moreton, Gabi Sima and Susannah Wilson from the Big Issue Foundation office in Birmingham helped co-ordinate the event.
'It was a real pleasure to have this valuable presentation about modern slavery delivered to some of the Big Issue vendors. We recognise the importance of working with them to give them tools and knowledge of what to look out for in keeping themselves safe and looking out for signs in the community. As James mentioned it was real team work with resources from The Clewer Initiative, translations from Gabi, and even from the vendors. We had lots of great feedback from the vendors, which we felt was extremely positive as this was the first presentation on modern slavery for vendors that has been delivered. At times it can be hard to reach the Romanian Roma community and we are in a privileged position where we have built rapport, relationships and trust and I am sure they will share this new information from the presentation within their communities. One vendor even said that he will speak with the pastor from his church to spread this information within the church.'
We are so pleased that it was such a useful and informative event for all involved. You can read more about the event here.
If you need help or suspect someone you have seen may be a victim of modern slavery please contact the Modern Slavery Helpline via their website or by calling 08000 121 700.