Just one day. World Homeless Day is on October 10th every year, an international day to raise awareness and encourage local communities to help those who are homeless.
You can make a difference by:
educating people about homeless issues
celebrating and supporting local good works
highlighting local issues
What are you going to do this World Homeless Day to raise awareness of homelessness in the UK?
Donate your lunch money…just for one day
Could you give up your lunch money? Have a basic lunch or make a pack lunch and donate the usual £5 spent to The Big Issue Foundation.
You can donate by texting BWHD18 £5 to 70070 to donate to TBIF, PayPal or online here
Sleep Out in Solidarity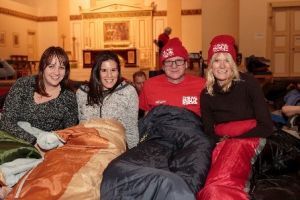 Join us for the most meaningful night's sleep you'll ever have by taking part in one or even both Sleep Outs this year. Abandon your comfort zone and spend the night in the safe but cold, uncomfortable environment whilst raising money to support Big Issue vendors in the UK. The Big London Sleep Out returns to the Kia Oval on Friday 16th November 2018 and on Friday 30th November 2018, we will be hosting our inaugural Big Stadium Sleep Out with our partners, Southampton Football Club and Saints Foundation. Sign up to an event here
Sign up to volunteer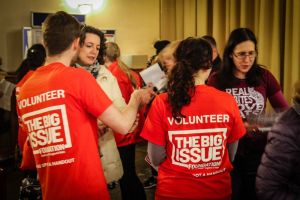 Whether you're interested in helping out with office admin, or supporting us during a fundraising event volunteering with The Big Issue Foundation is a great way to develop your skills and meet new people whilst simultaneously helping to make a difference to the lives of hundreds of Big Issue vendors across the UK. Sign up to our latest volunteering opportunities here.
Support your local vendor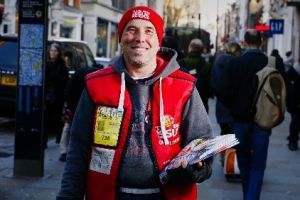 Big Issue vendors buy every copy of the magazine from us for £1.25 and sell it on to the public for £2.50. Which is why we ask you to ALWAYS take your copy of the magazine. Support your local Big Issue vendor today by purchasing and taking a copy.
Connect, follow and share!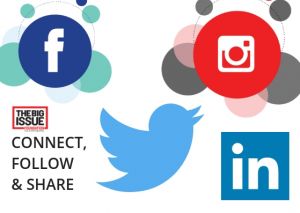 Simply interacting with our updates, images and videos we post, such as liking, retweeting, sharing or commenting on them, alerts all the people in your personal network to the same content, and so on, helping to spread our message to more and more potential supporters.